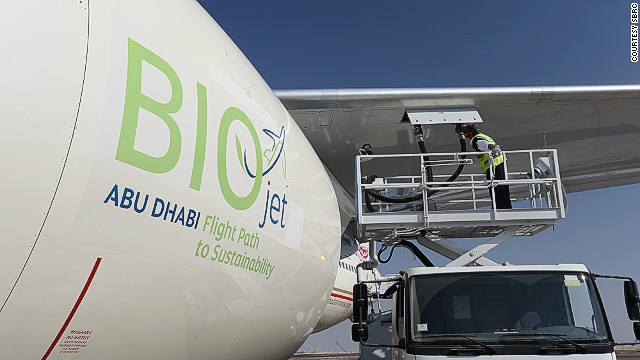 In little over a week, Boeing has announced three new developments in its quest to produce sustainable aviation biofuel.
Last week, the company identified "green diesel" as a new biofuel that would emit at least 50% less carbon dioxide than fossil fuel over its lifecycle.
On Saturday, a new initiative to build a biofuel supply chain in the United Arab Emirates was unveiled using another type of fuel. It was celebrated with a 45-minute demonstration flight by an Etihad Airways 777 plane powered by U.A.E.-produced biofuel.
On Wednesday, also out of Abu Dhabi, Boeing and partners said they had made breakthroughs in researching a shrub-like plant called halophytes, which feeds off seawater in desert terrain.
According to the findings, the desert plant can be made into biofuel more effectively than many other feedstocks.
Desert Plants and Green Diesel: Meet the Jet Fuels of the Future