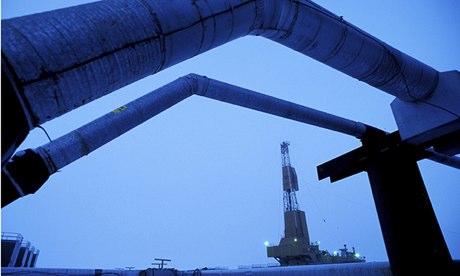 Global greenhouse gas emissions are set to rise by nearly a third in the next two decades, putting hopes of curtailing dangerous climate change beyond reach, a new report by BP has found.
The drastic rise in emissions, despite international efforts to cut carbon, will come despite the predicted enormous growth in the use of shale gas, according to the oil and gas giant.
The finding deals a blow to proponents of shale gas, who have argued that its use will cut emissions. Burning gas produces much less CO2 than burning coal, but the effect of a huge rise in shale gas exploration will not ameliorate the increases in emissions that scientists say will take the world to dangerous climate change.
BP Study Predicts Greenhouse Emissions Will Rise by Almost a Third in 20 Years