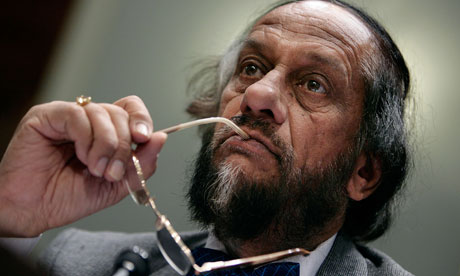 Rajendra Pachauri, Chairman of the United Nation's Intergovernmental Panel on Climate Change (IPCC):
"The projections of the IPCC working group report are very, very clear. The impacts are going to become progressively negative, and they're going to be the worst for some of the most underprivileged societies on earth.
"Are we going to create a planet where there's tension, where there's conflict, where there's desperation? That's not going to help any one of us. Are we going to see islands disappear? Are we going to see agriculture and food systems being affected, human health being affected?
"So the evidence and the scientific assessment is so compelling; how can anyone close his or her eyes against that reality?"
IPCC Chairman: We May "Pass on a Lousy, Spoilt, and Defiled Planet"