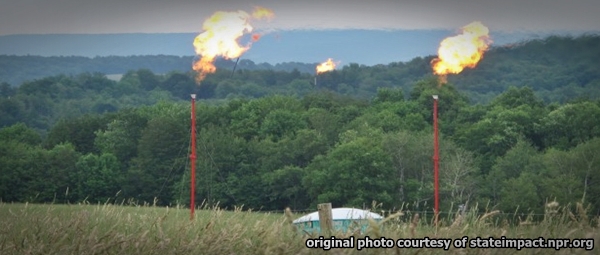 In mid-September, researchers from the University of Texas published a study that was hailed by a triumphant oil and gas industry as showing that methane leaks from fracking are minimal. Major news outlets largely fed this excitement, proclaiming that the study showed EPA had dramatically overestimated methane leaks from the drilling boom.
But as the celebrations died down and more sober and rigorous analysis of the study has begun, scientists are finding that the University of Texas study has serious flaws.
The backers of the report cherry-picked the oil and gas wells included in the study, selecting smaller wells that had less capacity to leak and ones that used leak controls that are not currently used at many of the nation's wells.
Sam Parry of the Environmental Defense Fund, a backer of the study that was 90 percent funded by the oil and gas industry, said "What the study found was that when you use green completion technologies, you can mitigate the problem of methane leakage. If you don't use these technologies, the problem is real and very serious."
Flaws in Environmental Defense Fund's Methane Study Draw Criticism from Scientists